Hi! Thanks for visiting!
Get to know Social
& Meet our owner, Carmen Bond.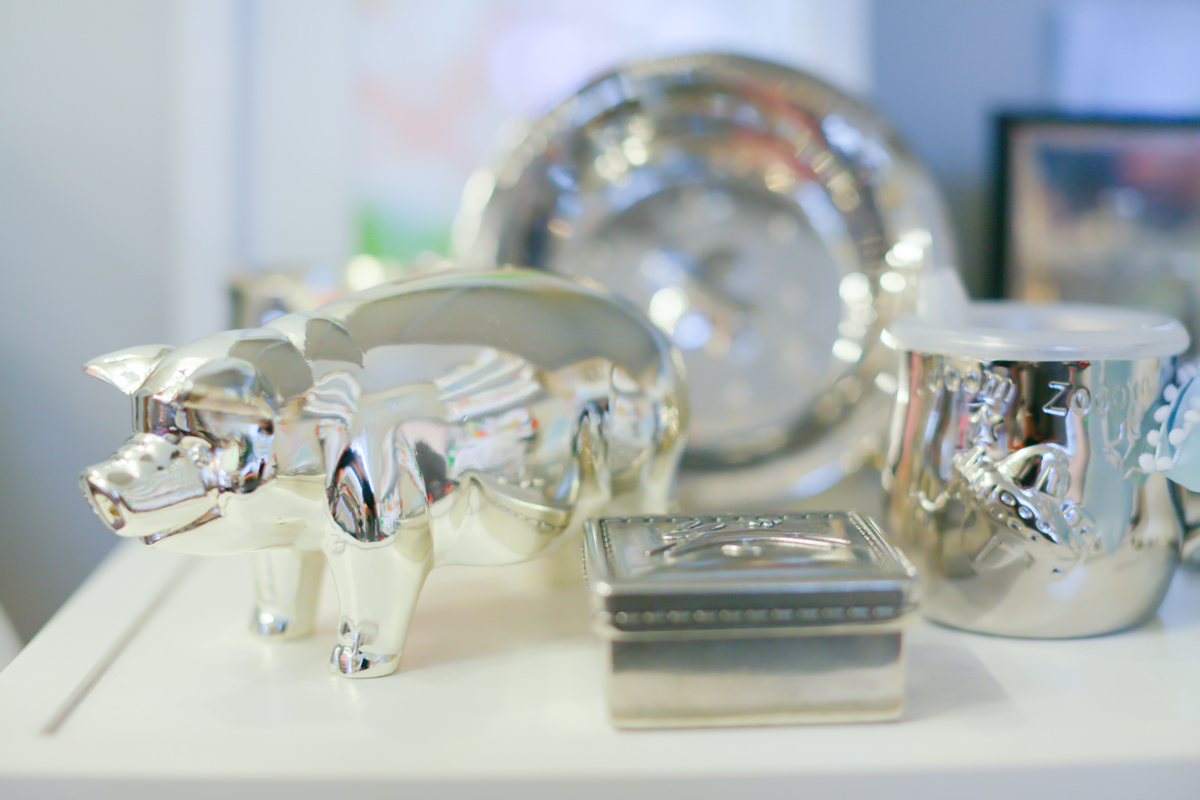 Our Story
Carmen Bond opened Social, A Shop for Gracious Living in October of 2012!
Her dream was to open an antique shop full of treasures found all over the world mixed with a hearty offering of other interesting objects and gifts as well. Although this dream was conceived earlier in 2010 with a check out desk being constructed in the little house she was renting for her interior design services and purchases from estate sales, auctions, travels to antique fairs, and travels abroad, she didn't seriously consider making it a reality until the summer of 2012. Knowing that she works extremely well with deadlines, Carmen purchased advertising in a local Memphis society magazine announcing the shop would open in October. Then, she began the task of making this vision a reality. After traveling to New York for the gift and interiors show in August, Carmen then transpired the little house on Perkins into a lovely shop with antiques, gifts, and other items that represent her exquisite taste for beautiful and unique treasures. To many people's shock and surprise Carmen did, indeed, open the shop on the day she promised to rave reviews!
In Social, there is a surprise at every turn. We have built up a loyal following, not only in Memphis, but around the world. Although the initial plan was to be known as a serious antiques shop with a few gifts, etc., Social is now known for much more, including unique jewelry (nominated for best jewelry in Memphis), beautiful linens, luscious bath and body products, candles, specialty food delicacies, and much much more. All of the items at Social are carefully curated and researched by Carmen and members of her amazing team. Social was chosen as a must visit by USAToday. She has been interviewed and written about in many publications.
In 2013, there was a huge outpouring from her loyal customers to fill the need for another choice for brides to have a place to register, so after getting aide from a couple of highly respected former bridal registry shop owners, Carmen made the decision to invest in this new endeavor. Our bridal registry has grown immensely, and we continue to be courted by the most select bridal registry vendors. We take pride in the privilege of having this offering at Social, and invite all brides to call and make an appointment and come experience our unique approach to making you feel special in preparation for one of your biggest and most special days!
Because of the unexpected growth of Social, Carmen has moved the majority of her antique to its own location in midtown at the corner of Tillman and Broad. The retail shop will be opening in the fall of 2017, but is currently available for viewing by appointment. Carmen also moved her successful interior design studio to this location. She offers full service design services in addition to her retail shops with her expertise being in putting together textiles as well as coming up with the perfect mix of old and new. Her customers continually rave about her ability to pull from their own closets and making use of things they thought were hopeless before she ever spends a dollar. She then adds what is necessary to complete the project. Her fees are still amongst the lowest around as she cares more about the project, the client's happiness, and using God's gifts of talent to her.
At Social, there are no set rules for styling of our ever changing shop! Carmen will always stay true to her love for researching, exploring, re-inventing, creating, and most of all making lasting relationships with her lovely and much appreciated loyal following. More than anything she loves meeting people, hearing their stories, and sharing life with them. Her mantra is and always be: Kindness not only matters, it is necessary. Her giving spirit with her employees, her friends, her family, and with her customers will always be the true center of why she enjoys life. In continuing with her giving spirit, she enjoys sharing Social in the community. Her philanthropic endeavors are numerous as she is a big believer in giving back to her community and those less fortunate.
Meet Carmen
Owner of Social
As far as Carmen; She loves to travel, with France being her true happy place. She loves taking French lessons. She loves to shop. She loves nature. She loves her family. She loves her friends. She loves her Social family. However, most of all, she loves her Lord and is grateful for EVERY moment that life brings both positive and not so positive. She tries to see the best in all situations, and considers all experiences life lessons and is happy to learn from them. Her family and friends say she might be a tad unorganized, is an over the top perfectionist, is just a bit controlling...and has a tinge of serious ADD!
She relishes in and is proud of her ability to listen and accept constructive criticism, and most of all, laugh at herself. She consider herself a peacekeeper.
Additionally, her favorite thing to do is laugh...a lot.......and the occasional sip of a good bourbon or a really good glass of cabernet sauvignon! (Oh, and enjoying a good donut every now and then, just to keep everybody honest!)
We hope you enjoy your shopping experience!!!! Come visit if you are ever in town. Give us a call for any questions or concerns! We appreciate your interest and support!
We invite you to please enjoy Social, A Shop for Gracious Living!